Christine Desrosiers
The Brand Safety Institute has created the position of Brand Safety Officer in Residence to help design and implement its new digital resource library, advance the Brand Safety Officer curriculum, and drive engagement and collaboration with other stakeholders.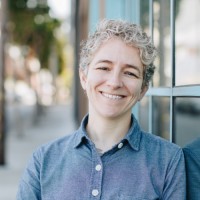 Christine Desrosiers will serve as BSI's very first Brand Safety Officer in Residence.
Desrosiers is a 17-year publisher ad ops veteran. She served as the Director of Revenue Systems and Programmatic for BabyCenter, where she spent 12 years developing and implementing programs to improve consumer experiences, advance marketers' measurement and transparency, and protect against malvertising attacks on the platform. She was as responsible for driving strong programmatic revenue growth for the world's number one digital parenting resource. Desrosiers is also the founder of Double Bagel Consulting, a firm that helps digital media companies design and evolve efficient, effective revenue operations.
Desrosiers also sits on the BSI Board of Advisors.
"The Brand Safety Institute's core work involves the exchange of knowledge. BSI shares best practices across the industry through research, education and certification, and we connect members of the brand safety community, so they can share their knowledge with one another," said Neal Thurman, co-founder of BSI. "Christine will be an invaluable asset in that effort, as she brings an extraordinary depth of experience, knowledge, and relationships around the complicated challenges of brand safety."
"In these tumultuous times, brand safety becomes even more critical for marketers, as the public expects every company to live its values and help their customers through the crisis," said Desrosiers. "I am delighted to join the Brand Safety Institute in its efforts to professionalize the field of brand safety, so every company has the executive expertise in-house to address these critical issues."