Mike Zaneis
Mike Zaneis is the Co-Founder of the Brand Safety Institute, which is the culmination of a career focused on improving the digital advertising ecosystem. In addition, he has served as the CEO of the Trustworthy Accountability Group (TAG) since July 2015, leading TAG's efforts to eradicate digital advertising fraud, malware, ad-supported piracy, and to increase transparency across the digital advertising supply chain. Under his leadership, TAG's programs have proven successful in stopping 85% of advertising fraud and removing 90% of ads from pirate sites in the United States. TAG has launched these successful programs globally, serving more than 500 member companies in 28 countries and 6 continents.
Prior to taking the helm at TAG, Mike served as the Executive Vice President and General Counsel for the Interactive Advertising Bureau (IAB). He created the organization's first Public Policy Office, headquartered in Washington, D.C. During his tenure, the IAB tripled its revenue and membership, and under his guidance, the Public Policy Office grew to become the leading voice for the digital advertising industry on legislative, regulatory, and legal issues. He often represented the industry before the United States Congress, federal regulatory agencies, international legislative bodies, and at public conferences. As General Counsel for the IAB, Mike oversaw internal legal operations of the organization and provided leadership on key judicial proceedings impacting the interactive advertising industry.
Prior to joining IAB, Mike served as Executive Director of Technology and E-Commerce at the U.S. Chamber of Commerce, the world's largest trade association. As the chief technology and telecommunications lobbyist, he oversaw issues affecting the business community pertaining to online and consumer privacy, data security, telecommunications, intellectual property, counterfeiting, piracy, and e-commerce. He received his bachelor's degree from Michigan State University and both his Juris Doctor and Masters in Public Policy from Georgetown University. Mike has served as an adjunct professor for Georgetown's McCourt School of Public Policy.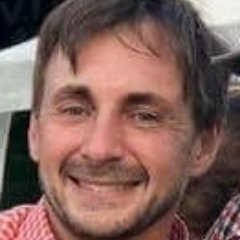 Neal Thurman
Neal Thurman brings many threads of his career together for the founding of the Brand Safety Institute. His career started in Industrial Psychology managing major standardized tests and certification programs for higher education and professional organizations. After receiving his MBA from the Goizueta Business School at Emory University, he worked for digital agency Think New Ideas consulting to start-ups and Fortune 500 clients including Sony Electronics, UPS, Coca-Cola, Axciom, Hard Rock Cafe, and Fannie Mae on how to harness new digital technologies to enhance existing business models and create new ones.
The entrepreneurial bug led to being on the founding team of two successful bootstrapped professional services start-ups – Customer Value Partners and Black Turtle Services – where he served in a variety of executive management roles including oversight of Product Development, Profitability, Accounting and Finance, Human Resources, Contracts, Facilities, and IT while continuing to work with clients like AOL, Cricket Wireless, the McGraw-Hill Companies, and the US Federal Government on solving critical business problems.
While helping build Customer Value Partners into an Inc 500-winning firm, he also co-founded a blog about English Premier League soccer that has moved from the Blogger platform to YahooUK to SBNation to the Rotoworld.com division of NBC Sports Digital. In addition to his duties as Co-founder of the Brand Safety Institute and for Rotoworld, Neal serves as the Director of the Coalition for Better Ads championing customer experience in the digital advertising.