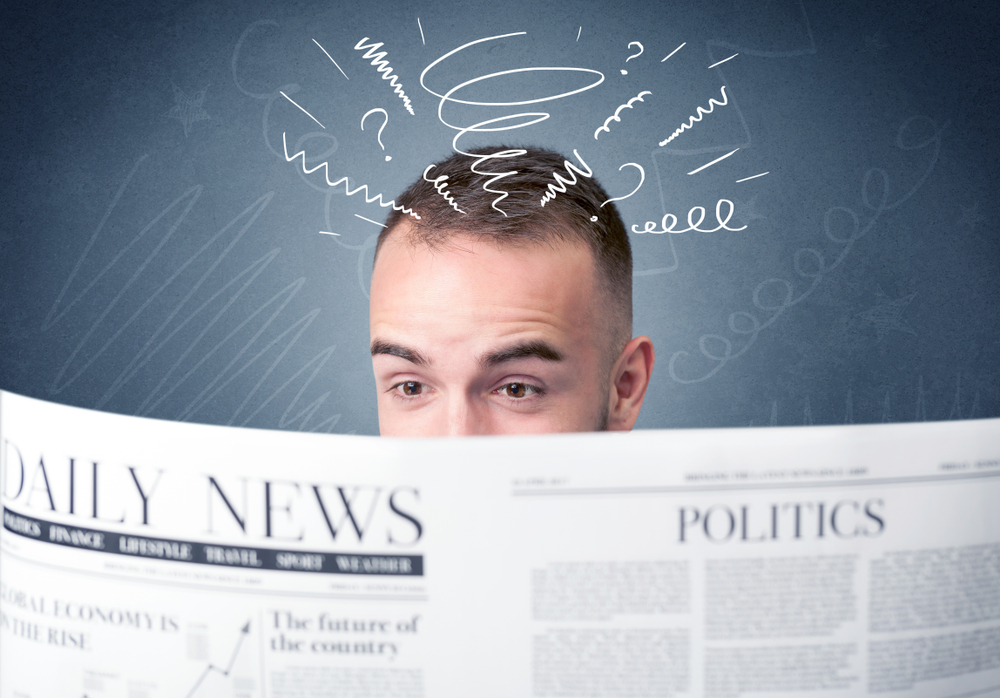 Brand Safety Officer in Residence Mailbag: Managing Political Advertising
As the 2020 election nears and political campaign spending peaks at the expected record-breaking levels - projected by some to top $1 billion - consumers are increasingly being inundated with ads for candidates, issues, and ballot initiatives. With tensions running higher this year than usual, and a particularly divisive discourse in this election cycle, many are bracing for impact.
Publishers, in particular, are grappling with the effect of political ads on their user experience and brand, while their platform partners are dealing with complexities of risk and regulation. Some are running political ads without hesitation, some are saying no to all, and some are taking a more nuanced approach. Coming out of a challenging Q2, where publishers, SSPs, and DSPs all saw revenue fall as marketers paused their ad spend due to the coronavirus crisis, companies across the industry cannot afford to leave any money on the table, and have a tricky balancing act to manage as November 3 approaches.
In our first mailbag of this series, we talked to Catherine Beattie, Director of Digital Ad Operations at Encyclopaedia Britannica and Merriam-Webster, about their policy to not accept political ads.
In this mailbag installment, we are joined by Cory Schnurr, Head of Marketplace Innovation at The Media Trust, joins BSI to discuss the trends they are seeing in political advertising this year, and what publishers and their platform partners can do to manage through this election cycle.
- - -
Christine Desrosiers: It goes without saying that 2020 has been a challenging year for the industry, for many reasons. Many companies are under revenue pressure, and while the enormous amount of election spend is tempting, the political climate seems more divisive than ever, making political ads a potential minefield. How are your publishers and their platform partners approaching political ads this year?
Cory Schnurr: Traditionally, the conversation about brand safety has not taken into account what publishers want and need to protect their own brands. We think a lot about what kinds of context marketers want for their ads, but don't ask whether the publisher actually wants that ad. Publishers are going to have different ad policies depending on their audience, their editorial stance, and legal/regulation issues. For example, within the cannabis category, one publisher we work with will accept THC ads but not CBD ads, and another publisher will accept CBD ads but not THC ads. A third accepts anything within that category. Similarly, SSPs have different ad acceptance policies, depending on a number of factors.
Before I joined The Media Trust, I was at an SSP, and before that, I was at a publisher. In both cases, we always had our policies spelled out on paper for our partners, but it wasn't enforceable. A lot of platforms and publishers would be more open about their policies if there were more effective technical ways to monitor and enforce. The nature of real time bidding makes it hard to navigate. A lot of publishers have many SSPs -- if you have 36 SSPs to manage across your network of sites and experiences, when there is an ad issue, you have to log into 36 accounts and send 36 emails as you try to track it down and resolve it. Plus, while there has been a lot of work done on content taxonomies to help marketers control where their ads appear, there is a lot of work still needing to be done on taxonomies for ads for SSPs and publishers to improve the categories that they use to control which ads come through. And even then, the reality is that a lot of illicit and malicious ads will not be declared honestly by the buyer.
With the political ad category, the DAA has developed a purple Ad Choices icon to denote an ad is political. We're starting to see that used more, but it's complex. Because DSPs accept the buy directly from the organizations placing the ads, they need to consider legal requirements that apply to candidate and ballot initiative ads. Many categorize those types of ads as political, while categorizing ads from politically motivated but officially non-political organizations, such as the NRA or Right to Vote, differently. Many SSPs, on the other hand, treat all those types of ads as one category, because the SSP is being paid by the DSP, rather than the political organizations themselves. Legal requirements also differ in different states, making things even more complicated. Maryland, for example, requires publishers and ad tech to report political spend coming through their pipes, so a lot of partners are actually just avoiding targeting Maryland altogether right now.
It boils down to legal and business risk for platforms and the user experience for publishers, and making a call on what's appropriate is very subjective. The context of the message depends on both the images in the ad and the text together, as well as whether the text is a statement or a question. Deciding whether to declare an ad inflammatory is a complex decision that publishers and platforms are increasingly getting the C-Suite in on, both from a policy perspective, and sometimes also to assess the acceptability of individual ads themselves as they come through. For example, there is a candidate ad currently running that features a picture of the candidate, and the words "Black lives matter. Stop killing babies." For some publishers, this ad is too inflammatory. For others, it's acceptable. We're not a political or journalistic or fact checking organization - we are trying to provide data to the publishers who are making these decisions, according to their own policies. We spend our time collecting information about what's running, and working closely with our partners to help them make decisions more efficiently. As a technology solutions provider, The Media Trust provides the necessary information to inform and enforce quality policies.
CD: What trends have you seen this year? How do you see these issues developing over the next two months?
CS: There has been a 46% increase in political ad spend over the month of July, 1% of which we consider inflammatory. 1% doesn't sound like a lot, but that's thousands and thousands and thousands of users - it's a lot, in terms of how it proliferates in RTB.
67% of political spend is supposed to happen between September and November 3, so we're gearing up for that. We are already seeing the increase now, in mid August. Once the debate happens, there will be points that people pull out and want to drive home, and some of that will be done in a very bullying way. We expect things to become even more inflammatory as the election date approaches, both for candidates and for ballot initiatives. The divisiveness seems much more intense than in the 2016 cycle. The issues this year, as well as the political climate amid the pandemic and social justice protests, have tensions and emotions and stakes higher than ever before.
CD: What do you advise publishers and platforms to do to protect their brands from ads they feel are not acceptable?
CS: First, you have to have a policy. If you don't have a policy, you can't enforce it. Then you have to work with your partners to make sure they understand it, and respect it. Add policy compliance to your partner evaluation rubric. You also have to make sure your internal teams understand your policy, and are all aligned. You would be surprised to find out how many publishers don't have a policy defined, and how often the internal stakeholders aren't aligned.
When setting policies, it's easiest to make sweeping bans. We see that a lot. But it's a blunt instrument, when you really need a scalpel. What's needed is a set of solutions and strategies that maximize revenue, while protecting user experience and editorial. Be thoughtful about the policies you are creating, and the different ways they can manifest across your site and audience, and make sure you have the tools that can help you.
If protecting your brand in this way is a big deal for you, you should dedicate time to monitoring and enforcing your policy. Having tools and technology partners to help you solve this is important, because staffing with people has its own set of challenges, especially if you have had to deal with layoffs and furloughs this year. Due to the scale of programmatic you really need tools to facilitate not only the sharing but also the detection and violation of policies. Technology enables the human piece to be more effective and efficient.
Publishers with a lot of SSPs can also look at reducing that number to something more manageable. It's easier to control malware, cut fraud, and communicate more effectively with a smaller group. You can also perform due diligence on who your SSPs are using for ad quality and security, and who else they partner with on the demand side.
CD: Do others in the supply chain have a role to play to help publishers and SSPs manage political ads more effectively?
CS: It all comes down to risk versus reward for DSPs, SSPs, and publishers alike. DSPs and SSPs want to maintain access to supply, so don't want to make publishers angry, and publishers want to keep the users they serve happy. When the risk of a black eye in the press or with users is more significant than the ad spend involved, that drives the decision. One major DSP requires political campaigns to file additional paperwork before running campaigns, and another recently said they won't take political ads at all.
One of the biggest challenges of brand safety is alignment. Set your policy, communicate it, and more often than not, if people understand it, they will respect it. Brand safety is synonymous with respect - respect the brand, respect the user. It requires all parties to be aware of what's going on.
The supply chain could be a respect chain. Respect the policies that are being set even if you don't agree with them. There is little respect in the political world right now, but the digital advertising world needs to be better than that. It would go a long way for a self-regulated industry to take that to heart.
- - -
What should BSOs do?
At marketers, agencies:
Good:
You know your stance on adjacency to political content and work to define a stance on adjacency to political ads of various kinds on a page. Talk to your buying partners to understand their policies, and the policies of the SSPs and publishers they are working with.
Better:
Inflammatory ads and divisive messaging won't suddenly stop on November 4. Rather, in the current climate, expect them to continue running in different forms for a long time. Seek out publishers whose political and inflammatory ad policy aligns with yours, and prioritize them for your campaign buys.
In ad tech:
Good:
Define a political and inflammatory ads policy, and communicate it to all your partners on the buy and sell side. Ask what policies they may have in place, and discuss how you can work together to protect each others' interests. Look for tools and technologies that can help you enforce your policies effectively.
Better:
Use your policy as one measure to evaluate your partners. If you have a partner who respects your policy, reward them. If you have a partner who repeatedly violates your policy, remove them.
At publishers:
Good:
Define a political and inflammatory ads policy - even if that policy is to accept anything and everything - and communicate it to your external partners, and your internal teams. If your policy includes restrictions, expect violations of your policy to occur, whether intentionally or accidentally, and set in place an escalation protocol to deal with the violations quickly. Buy or build tools and technologies that help your staff enforce policy more effectively.
Better:
Honestly evaluate your partners, both in terms of quality and quantity. Use your policy to help you evaluate your partners, rewarding those who respect your policy, and removing those who repeatedly violate it.
Topics: Publishers, Brand Safety Officer in Residence, SSP, Mailbag, Political Ads, Marketers, Ad Tech, RTB, DSP